hour north-west of Springfield, Missouri
Colonel Rango aka "Ringo" ~ 2013 AQHA palomino gelding
Friendly, smart & steady minded, he is fun to be around and ride. Neck reins, backs, sidepass to open gates, takes both leads. Rides bareback with a halter.
Many miles of outside riding. Gathered pastures and sorted in the pens. He will push right into a tight herd and bring cows out of the back. Crosses bridges, logs & water. Rides down the road or through the pasture. Walks out well. Really nice mover, he has a smooth trot and nice lope. Goes back to Colonel Hotroder on his papers. See his pedigree below.
Stands 14.3 hh super smooth built. Straight legs & good feet all dark feet.

For more information call 417-637-0225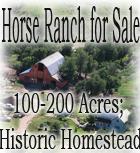 The Nebraska Ranch Sold 5/6/16