hour north-west of Springfield, Missouri
Double K "Blue Badger Fritz" ~ June 2016 blue roan colt
Once in a blue moon do you find such a great attitude topped off with conformation & color! Chock-full of foundation lines, his pedigree reads like a "who's who" of Quarter Horse Legends. Dam "Dusty Blue Chex" goes to Snicklefritz, Continental Flash, Blue Valentine, Oklahoma Star, Leo, Leo Hancock Hayes, Yellow Jacket, Poco Bueno, Sugar Bars, Little Joe, Robin Reed, Steel Dust, Chicaro Bill, Waggoner, Texas Blue Bonnet, Joe Hancock. Sired by blue roan, foundation-bred ranch stallion "Stormy Badger", who goes to Badger, Jackie Bee, Two Eyed Jack, Midnight, Peter McCue, Old Fred, Watch Joe Jack, Poco Bueno, Yellow Jacket, Cowboy, Blackburn, Old Sorrel, Poco Tivio, Three Bars, King, My Texas Dandy, Joe Reed, and more! (Check out Fritzie's pedigree here!)
Moves out so nice & smooth, easily swaps leads on his own in the pasture. Will grow up to be a pleasure to train & ride. He is a gorgeous fellow with a touch of chrome, a good mind and the sweetest personality! He comes up to anyone and makes even total strangers fall in love with him... some people say he should be kept a stallion on temperament alone! Never heard a squeal out of him, or any offer to misbehave... and that's amazing for a yearling stud colt!
"Fritzie" stays with you even when the other horses wonder off, but never pushy for attention easy to live with, very respectful, and no bad habits have been installed. He is ready to go get a saddle on as soon as he gets his growth enough to do so!
Imprint trained at birth, early learning in leading, yielding, picking up hooves... very mild disposition, never gave much resistance to anything! He has gone on trail rides with mama, or stayed home in the pasture and been fine with that, too. Extremely peoplized, he believes the world is his friend and so there's nothing to be scared of.
Bred and born here at the ranch, his arrival marks the beginning of a program to offer the safest minds possible in the Quarter Horse world... we've worked with hundreds of horses, and these bloodlines have always blown us away with their "born bomb-proof" attitudes. As close as you can get to an "accident proof" horse, these roans out of Rip Cord Flash lines have been baby sitters right away at first starting training... a couple months under saddle and we're comfortable letting elderly people and little kids ride them on trails. They are simply mentally solid right out of the gate, and as a family that has experienced it's share of horse wrecks, (and wants to call quits on getting hurt!) these personalities are amazing to us. So we decided we needed to keep some of them around (blue mares!) and also wanted to be able to offer them to others to whom safety is a high priority!
Blue Badger Fritz is nephew to "Blue Sage" high selling horse at the 2014 live TV auction, Superior Sales, RFDTV. Sold for $15,000 as a 3 yr. old, and you can watch his videos and see why!

Both "Sage's" sisters have that same unflappable temperament, and they have passed that "no buck, no spook, no kick" on to their colts, a real "do anything" disposition.

Fritzie's cousin "Strawberry" has gone to Michigan as a stud prospect and show horse.
Sire's Pedigree! ~ ~ See Dam's pedigree below.
For more information call 417-637-0225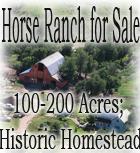 The Nebraska Ranch Sold 5/6/16