"What a doll. [Gypsy] really has adjusted well, and is full of love, licks and a spirit of adventure. Amazingly, the first night went extremely well.
Thanks again for the wonderful care and foundation that you provided."
Dennis & Carol F., Long Beach, Cal.
Radar is a big dog, with a lot of substance from his sire, Geronimo, combined with the depth and breadth of his mother, Fiona. He has a very statuesque presence, and is a very alert, thoughtful dog who loves to connect on a deep level with his people.

We selected him from an early Geronimo/Fiona litter with the intention of preserving the best of that cross to pass on. After his first breeding to Misty, he went on to a home of his own in the Colorado mountains, where he now lives with his Terv daughter and is a very indulgent dad..

He and his buddy also travel a lot for business trips, hikes, family visits and reunions. He is reported to be a big hit all all events and impresses the population where ever he goes!

Please feel free to contact us about any of our dogs or litters, we are always happy to try and find the right match for you.

Because of the hustle and bustle, the best way to get a hold of us is to simply pick up the phone. There's almost always someone available to answer.

We enjoy hearing from you!

We are available at 417-637-0225, any day but Wednesday.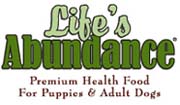 "Within 3 days of arriving [Reagan] knew Sit, down, stay, go lay down, and kennel commands. She is without a doubt the smartest Dog I have ever known.... I can say nothing but positive things. Double-K made my total experience of getting the dog of my dreams easy."
David S Roberts, New Albany, In
"I have one of the best puppies ever! Argus is such a joy. [...] He is so smart and quickly picks up on new commands.  I can't wait to teach him fly ball."
Kim K. in S.C.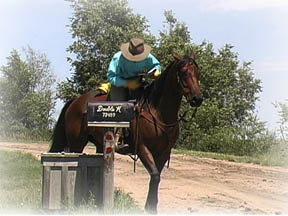 Ranch Home - True Knight - About TK - Our Dogs - Litters - Contact Us - Blog
Quality Belgian Shepherd and Tervuren Puppies, Black and Mahoganies, for Sale at Affordable Prices. Located in Nebraska. Champion Bloodlines. Our puppies have gone to Alaska, Texas, California, New Jersey, New Hampshire, New Mexico, Pennsylvania, Colorado, Michigan, South Dakota, Florida, Georgia, South Carolina, Massachusettes, Missouri, Utah, Washington State, Puerto Rico and Canada.
"[Sandy] is very cute and lovely. On my way home she only was quiet and slept on my legs, She likes to play and nothing is safe right now. [...] I'm really proud of her..."
Frank S.; New Brunswick, Canada